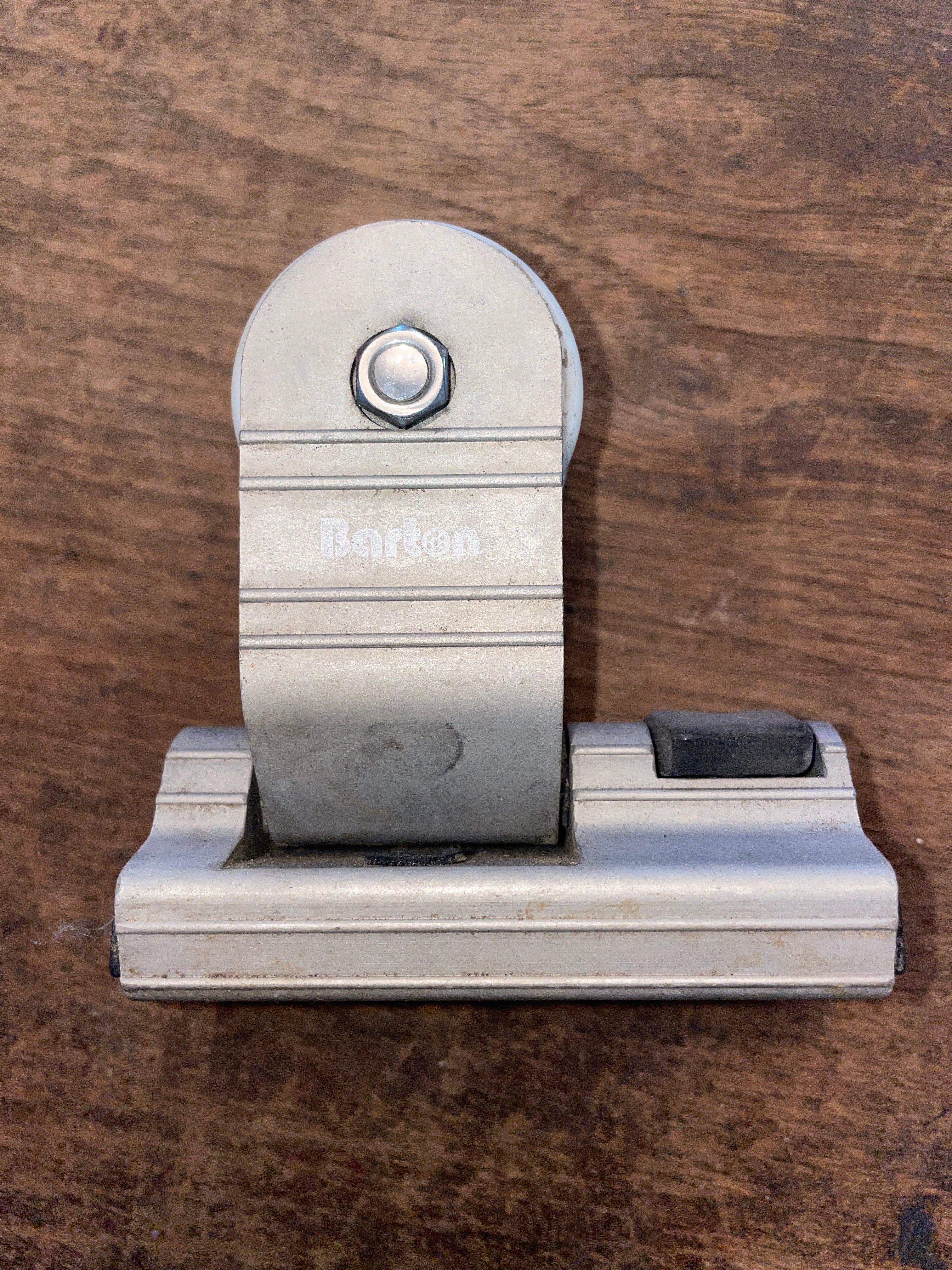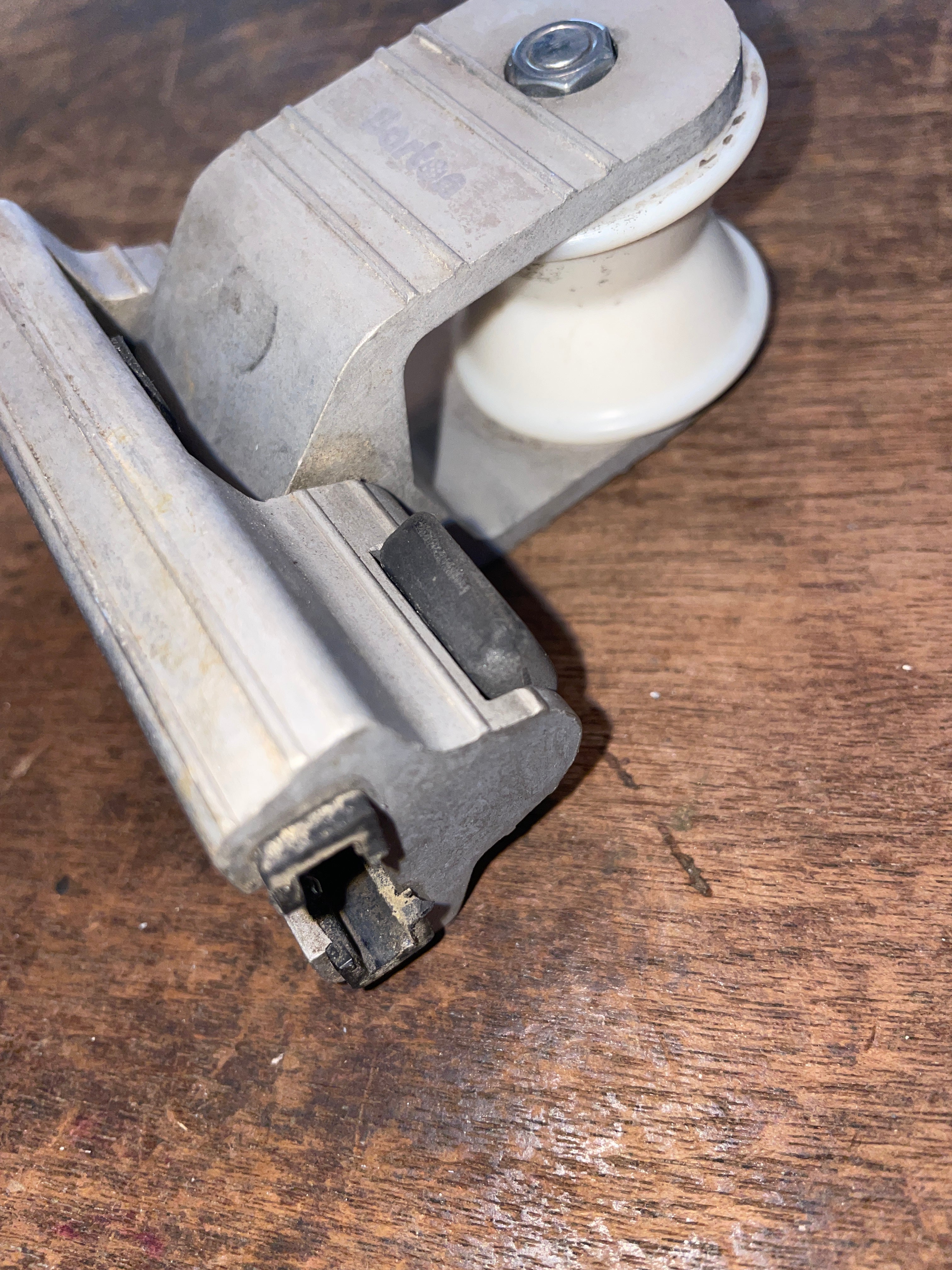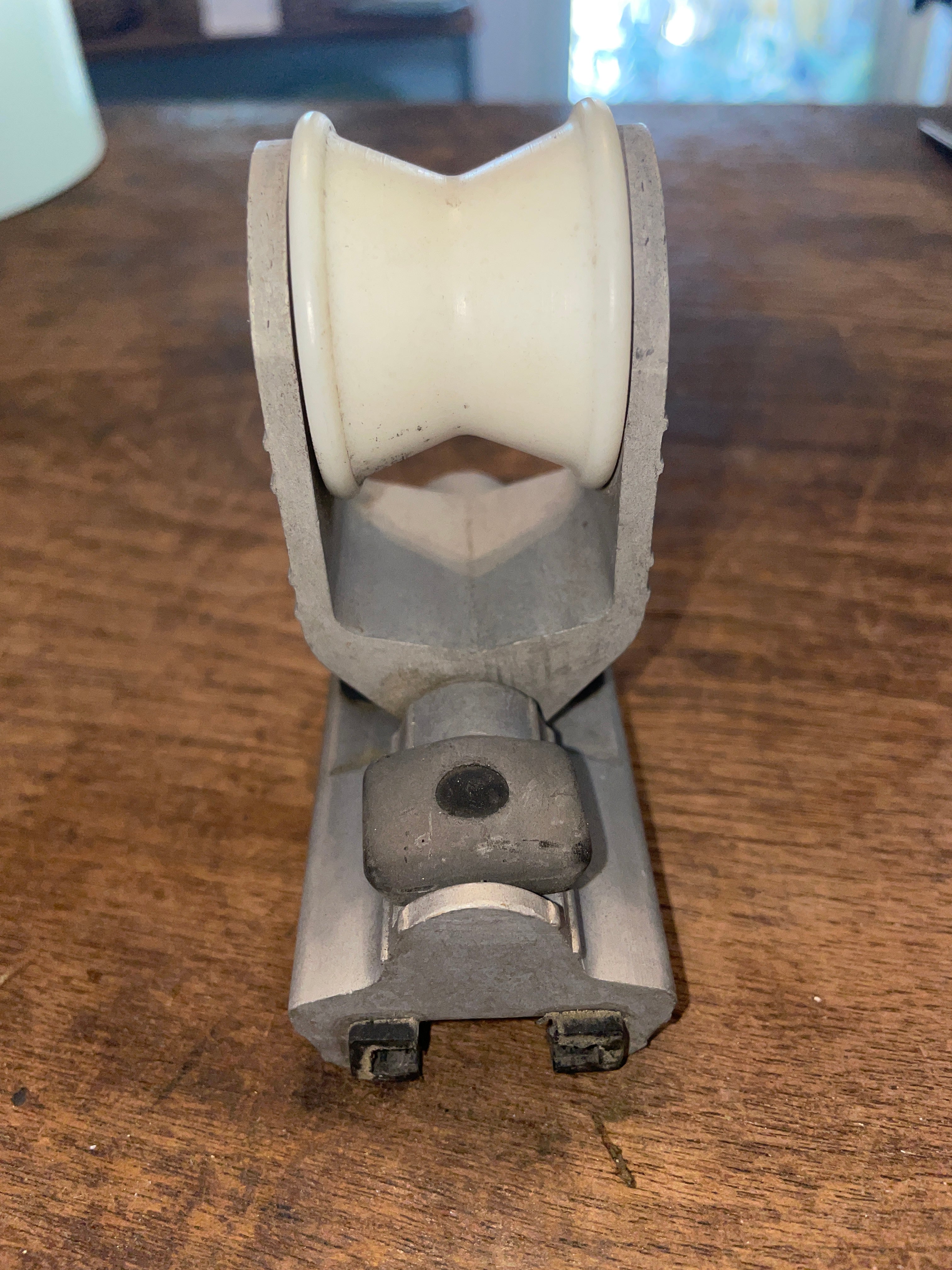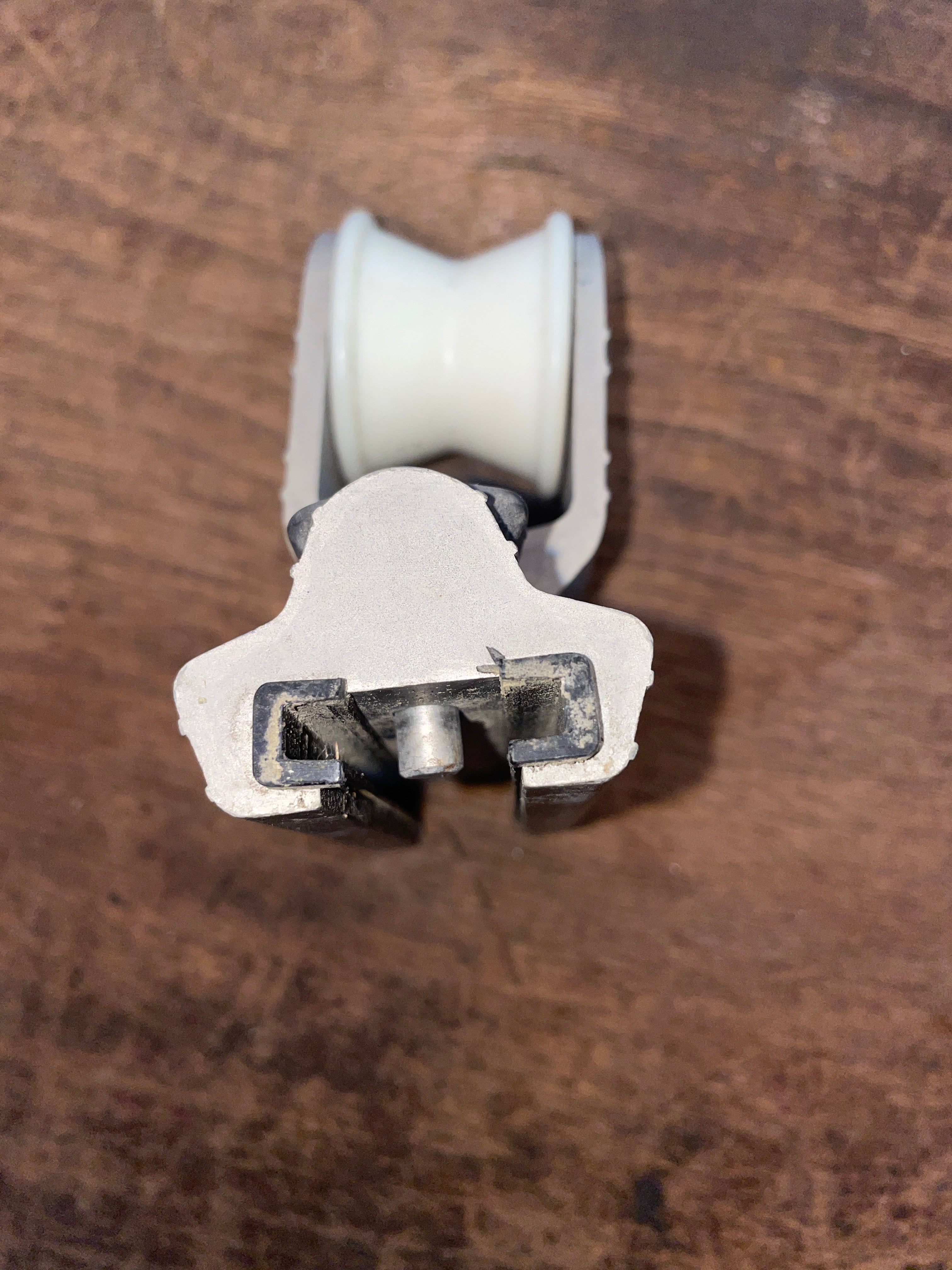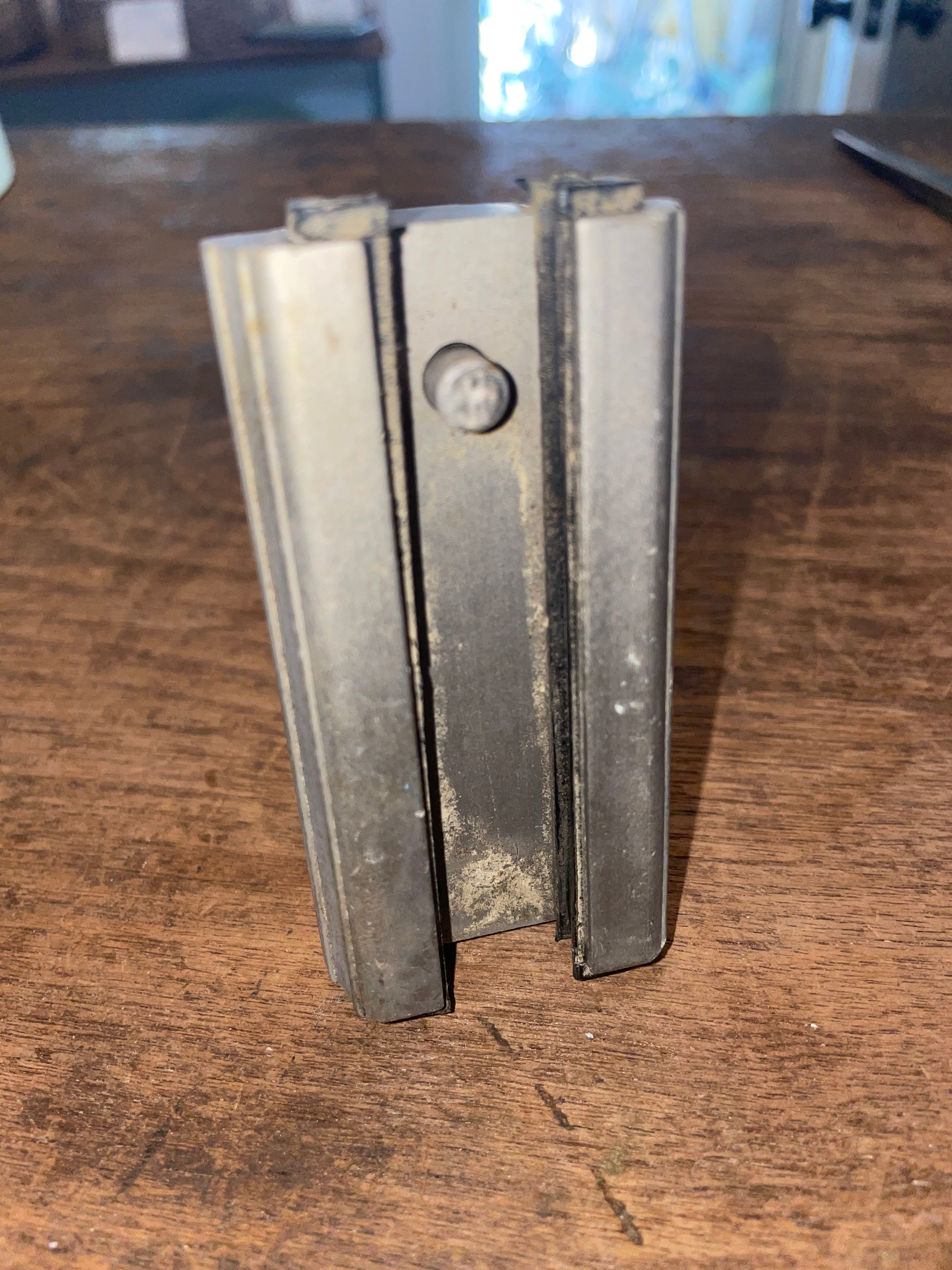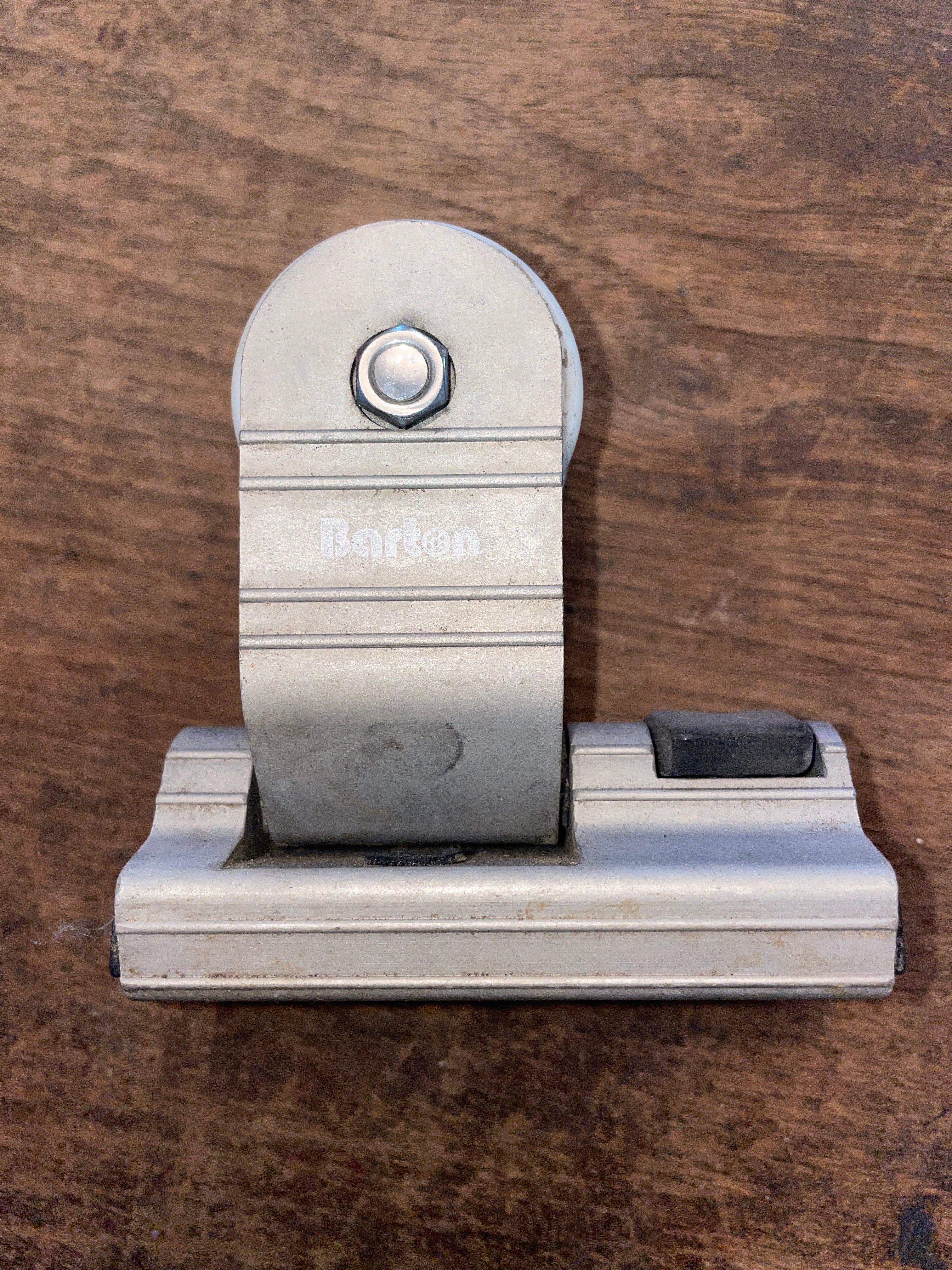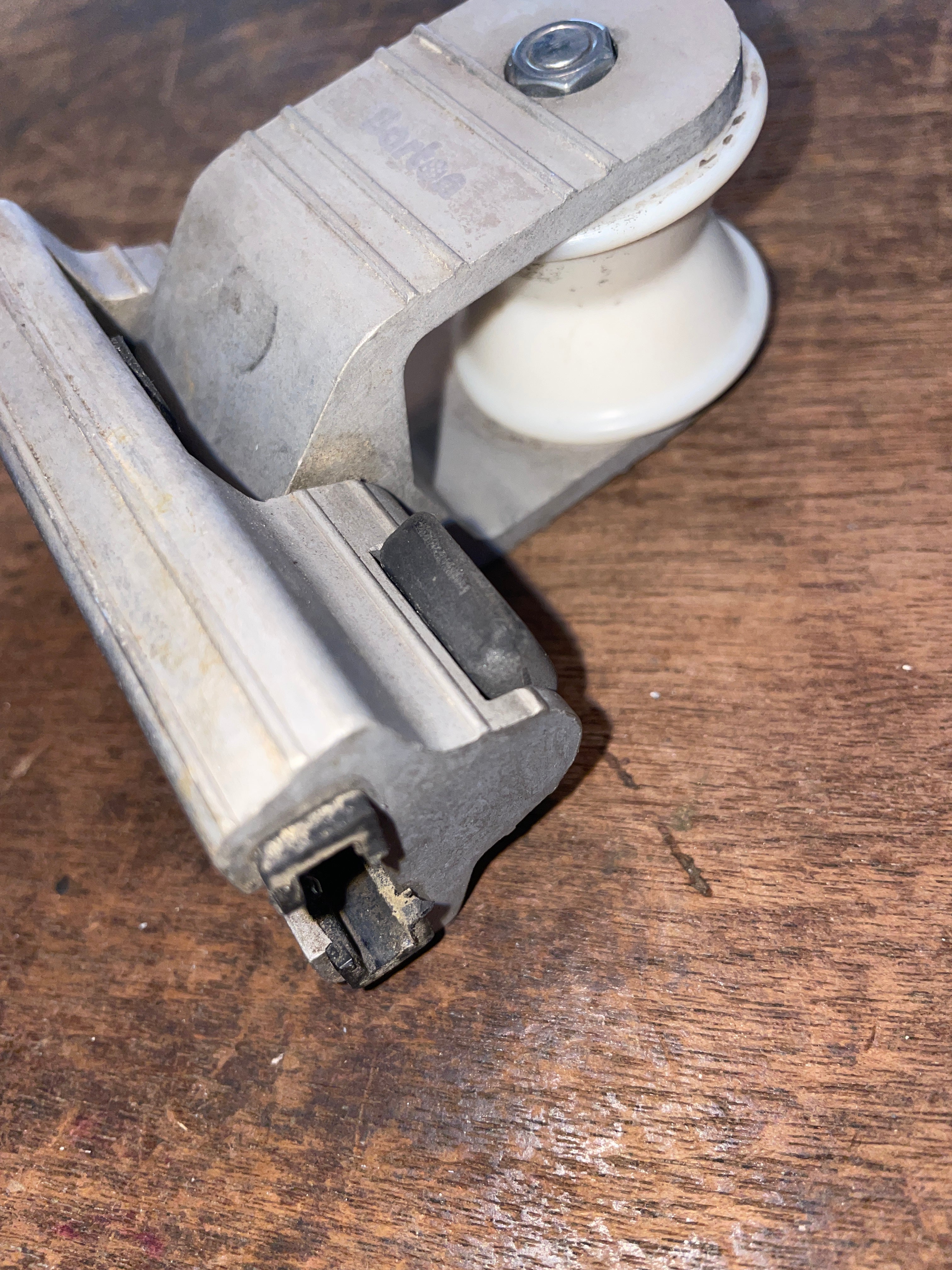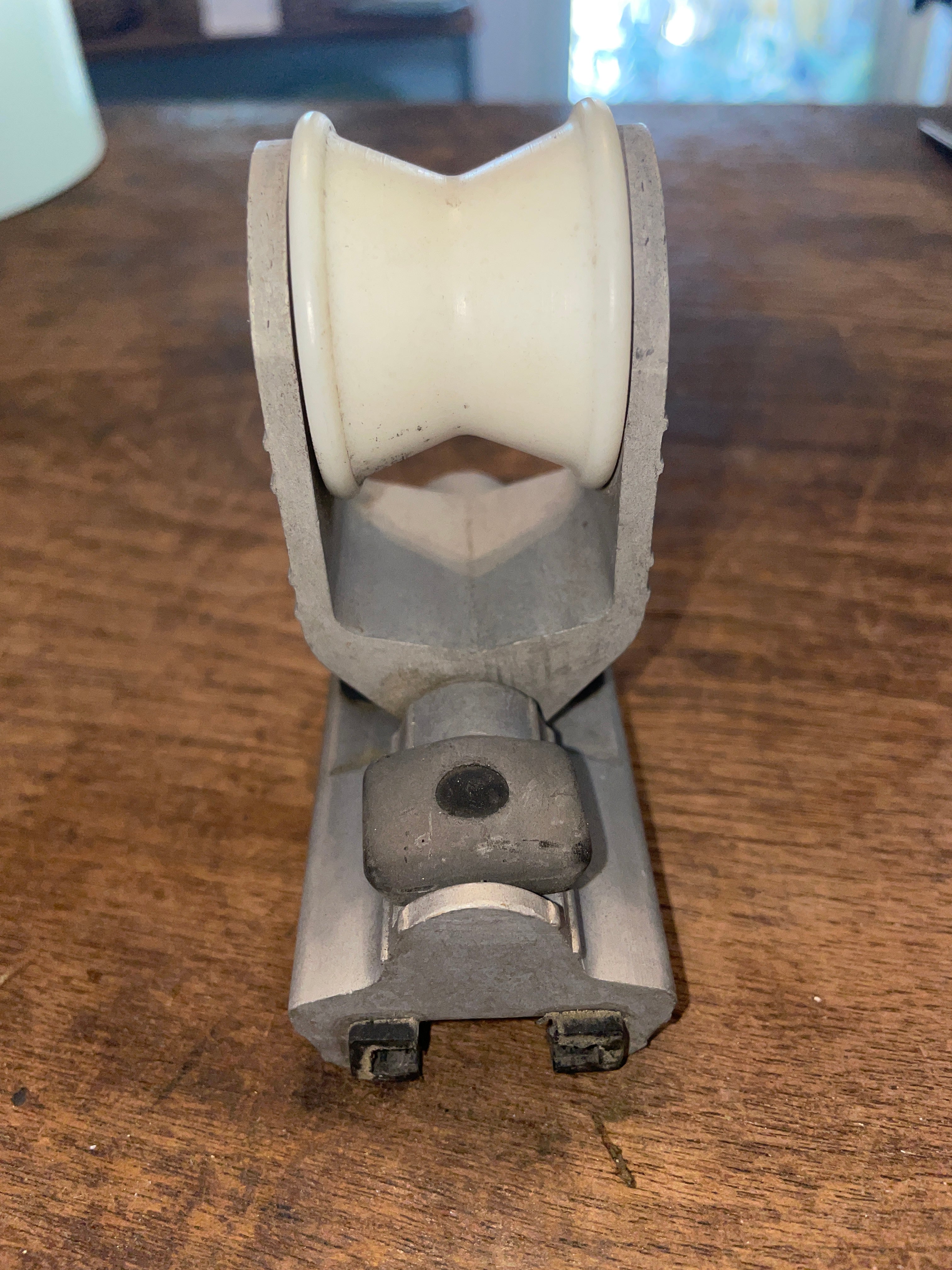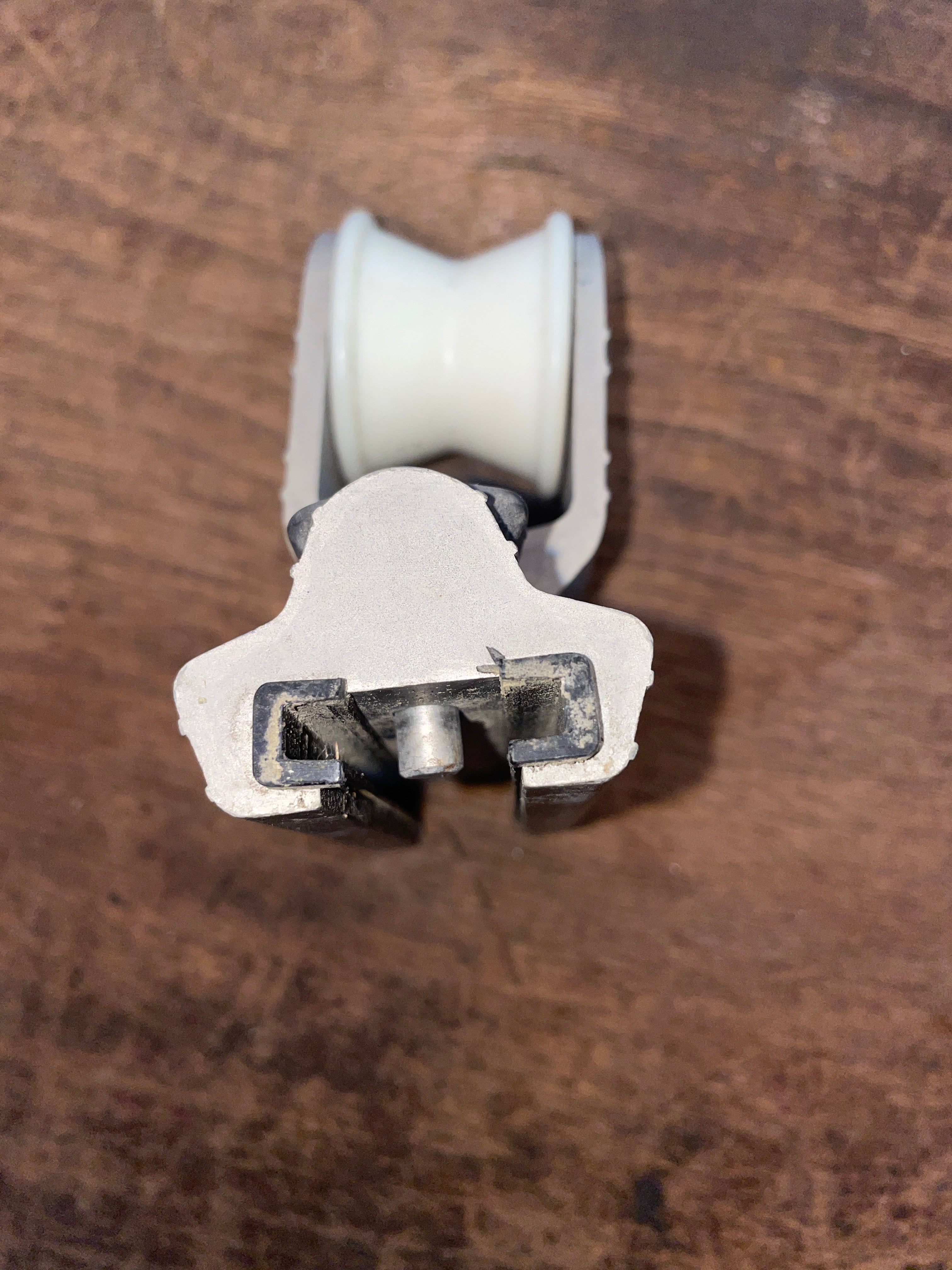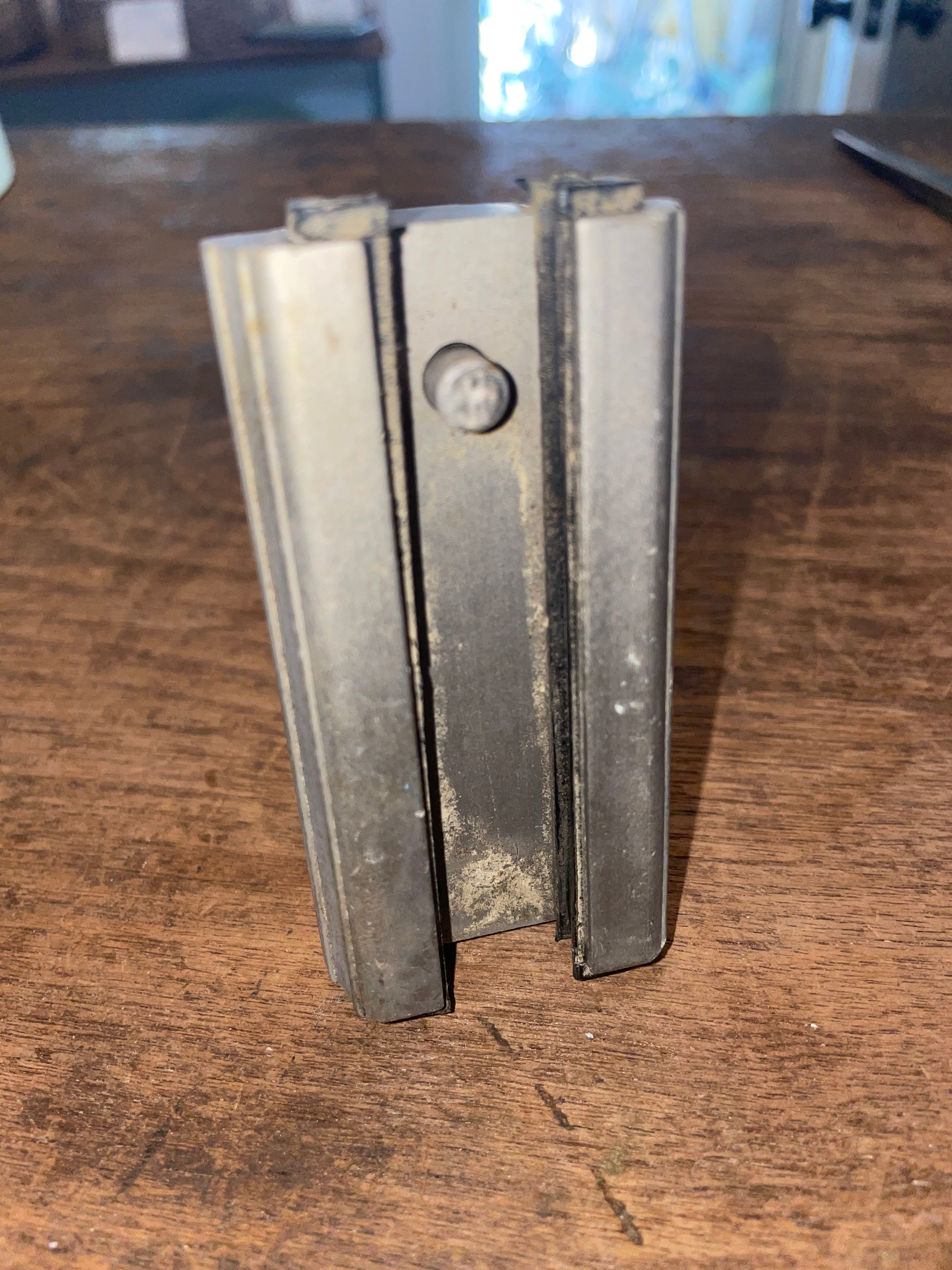 This aluminum Barton sheet block is in great condition. The track is 1" without the slides in. The track is 7/8" with the slides (but they can be removed). The track Length is 3 1/4" long. Stands 3 3/8" tall. Block width is 1". 
Have 2 available that do not have the slides with them. 
View full details
Have a question about this product? Click here!