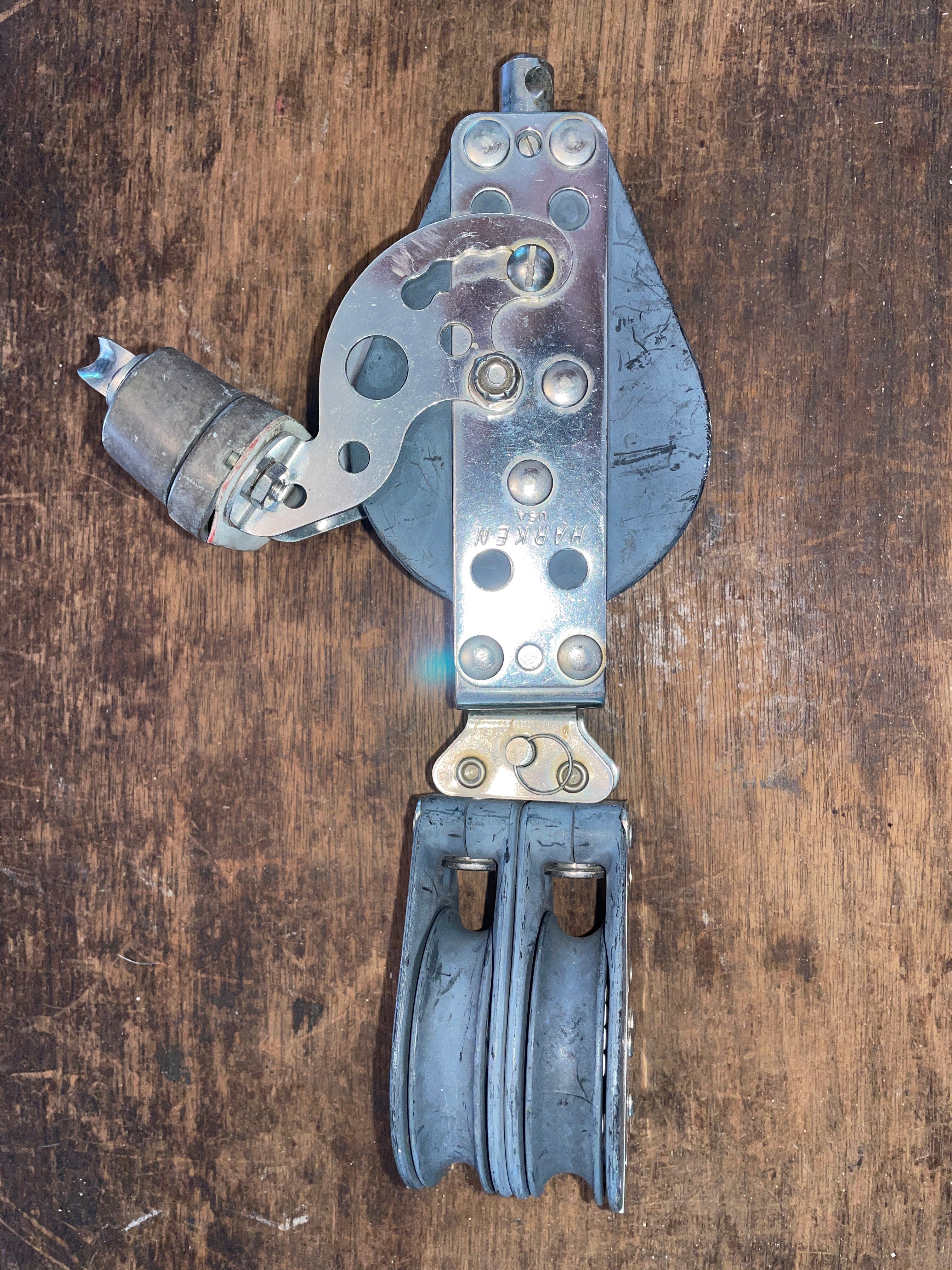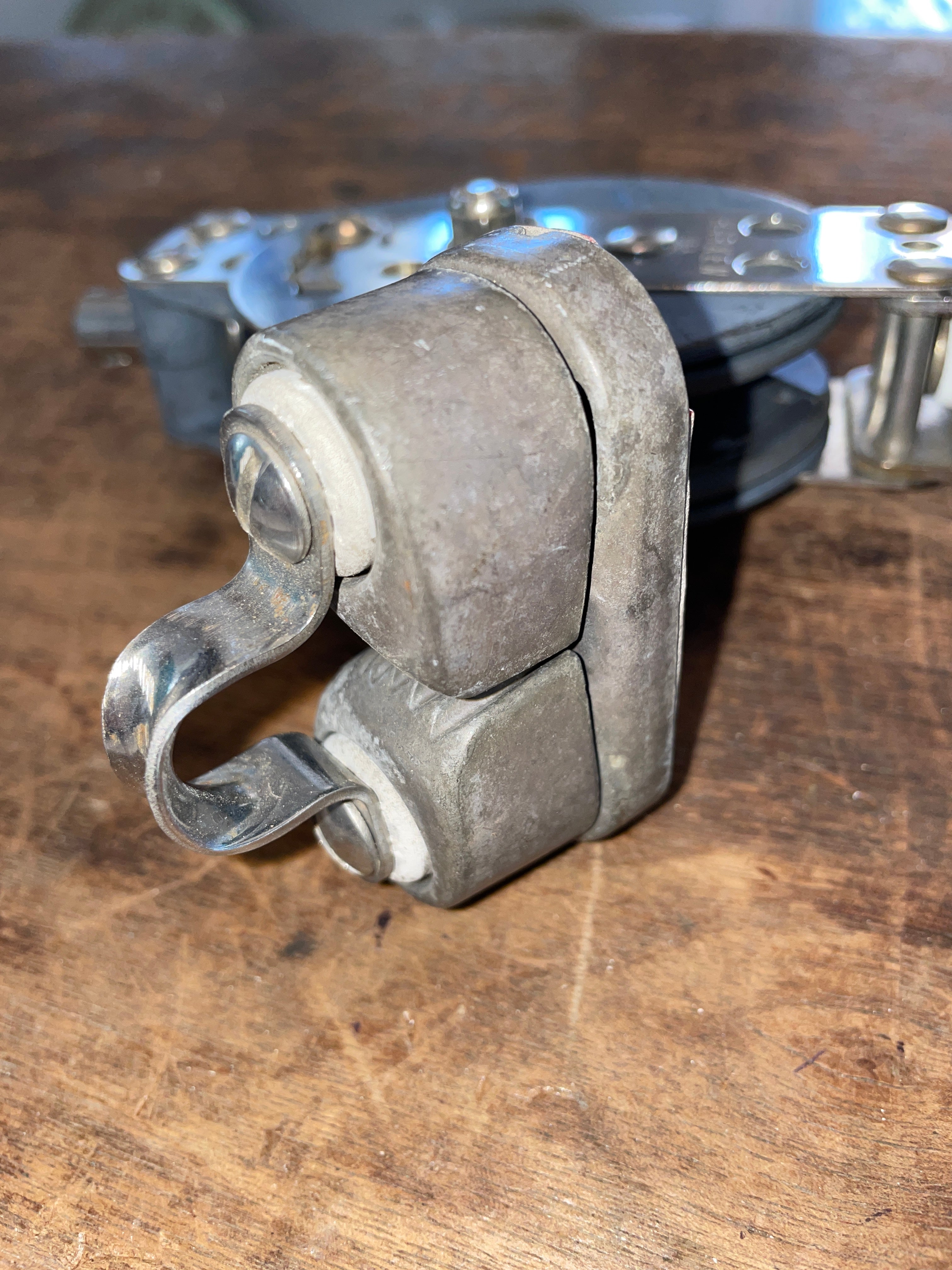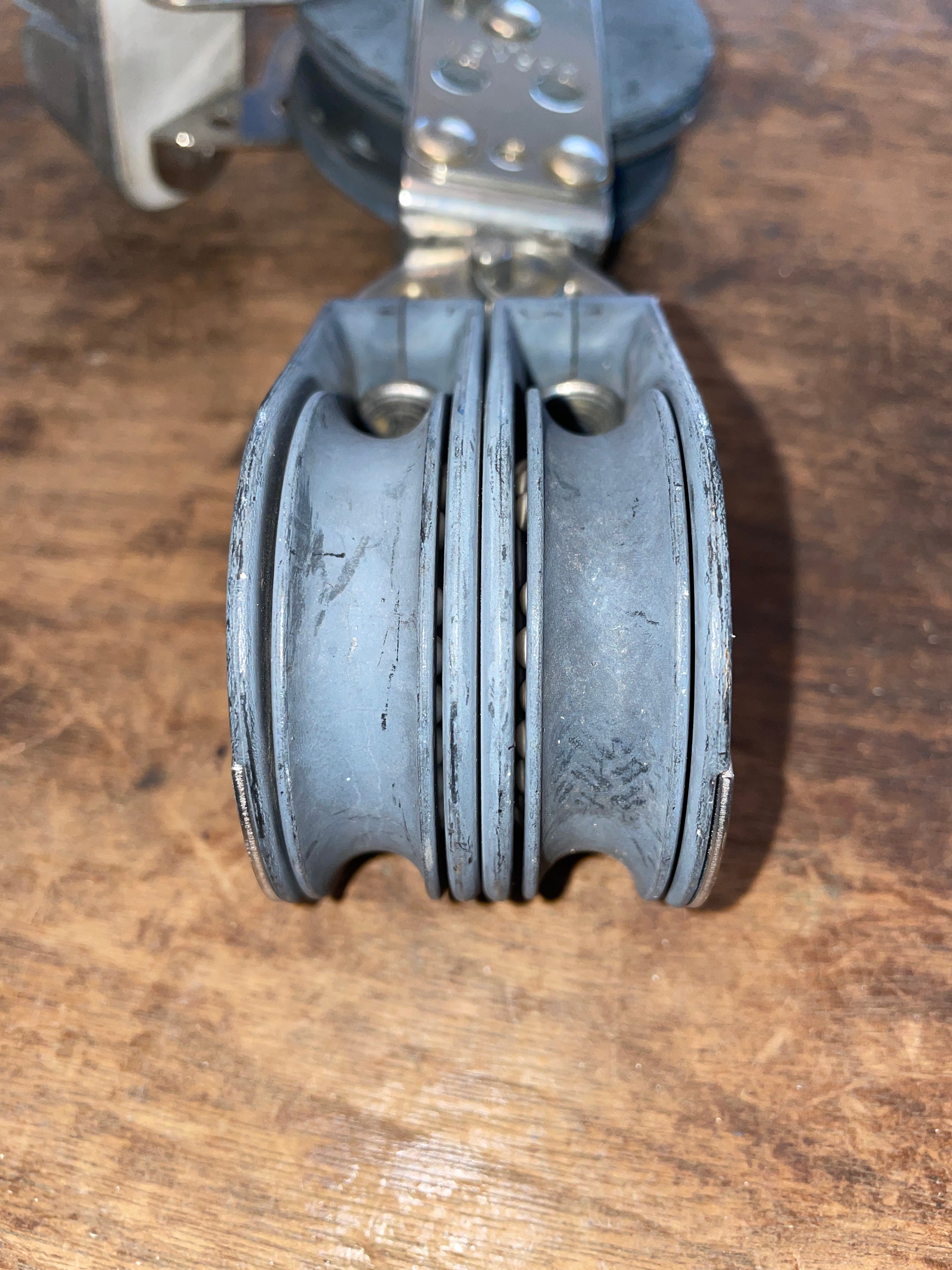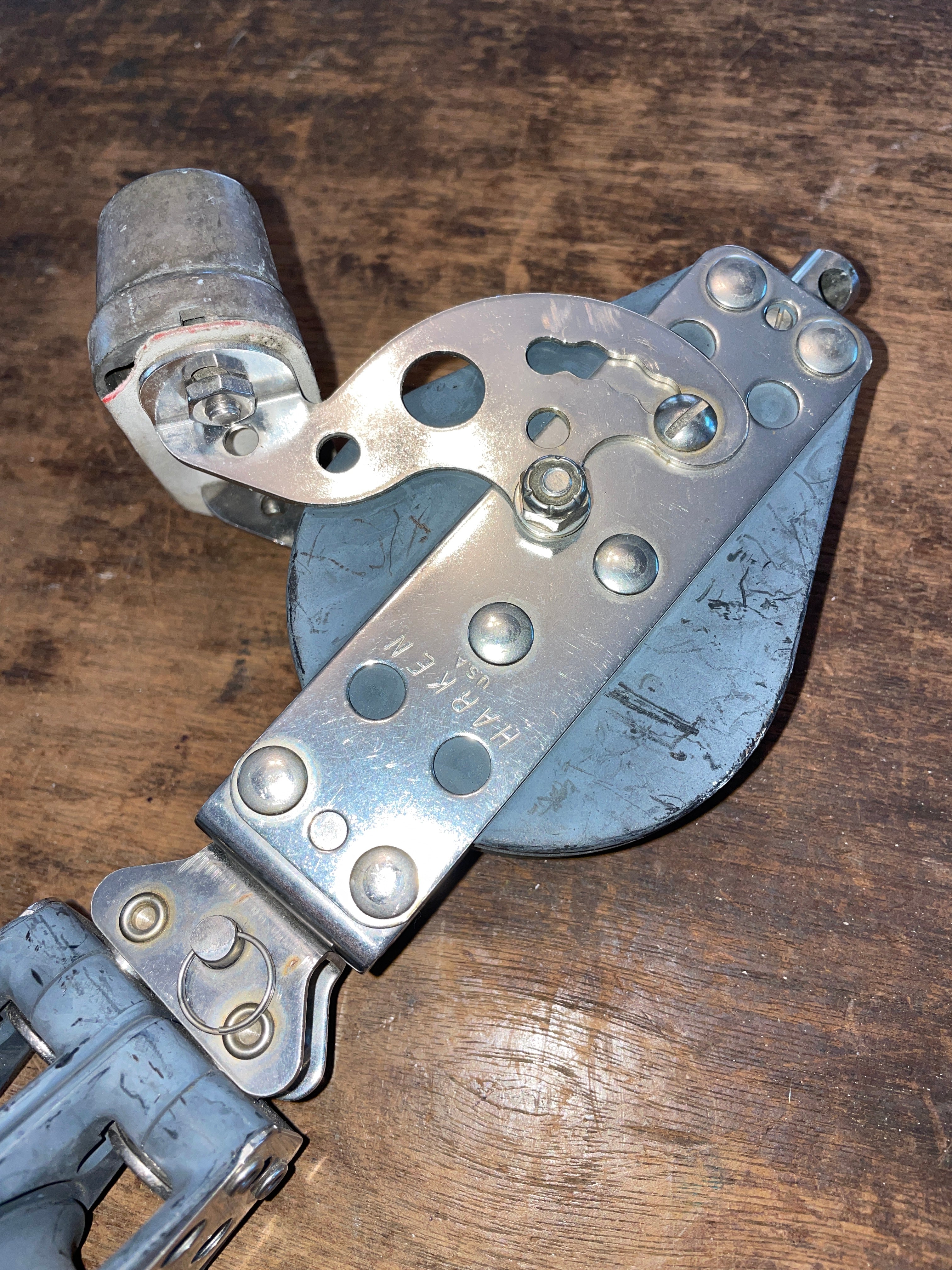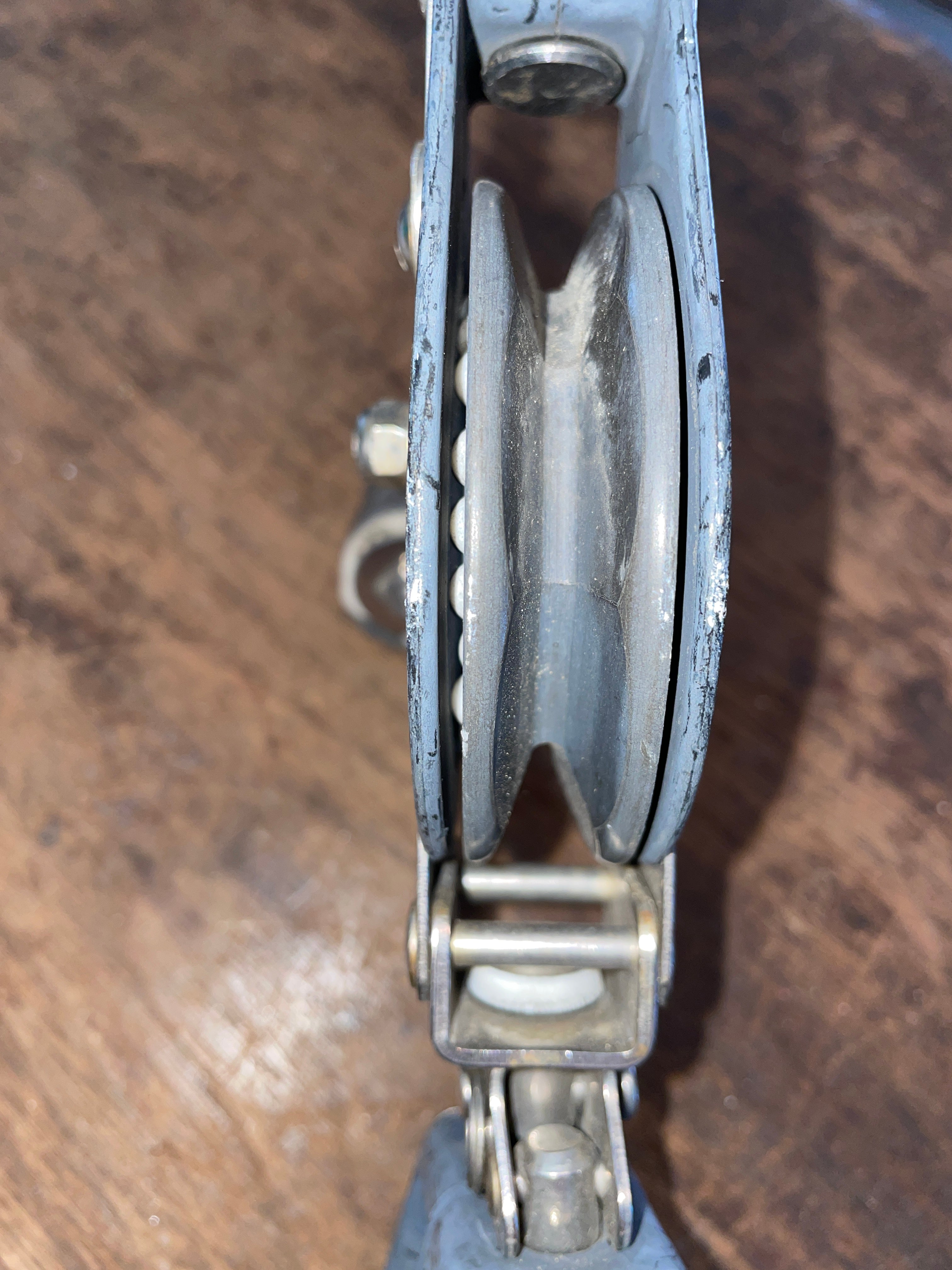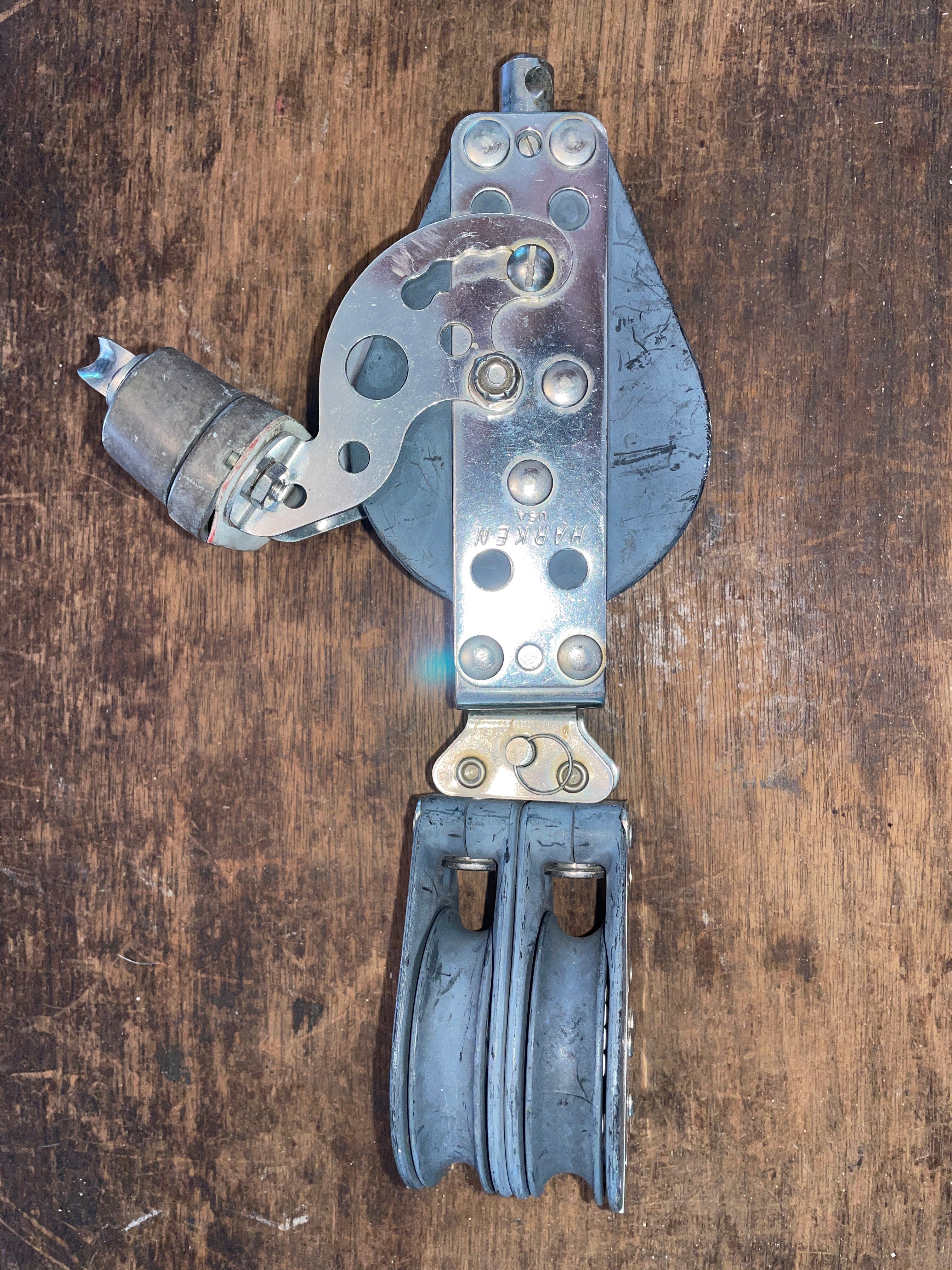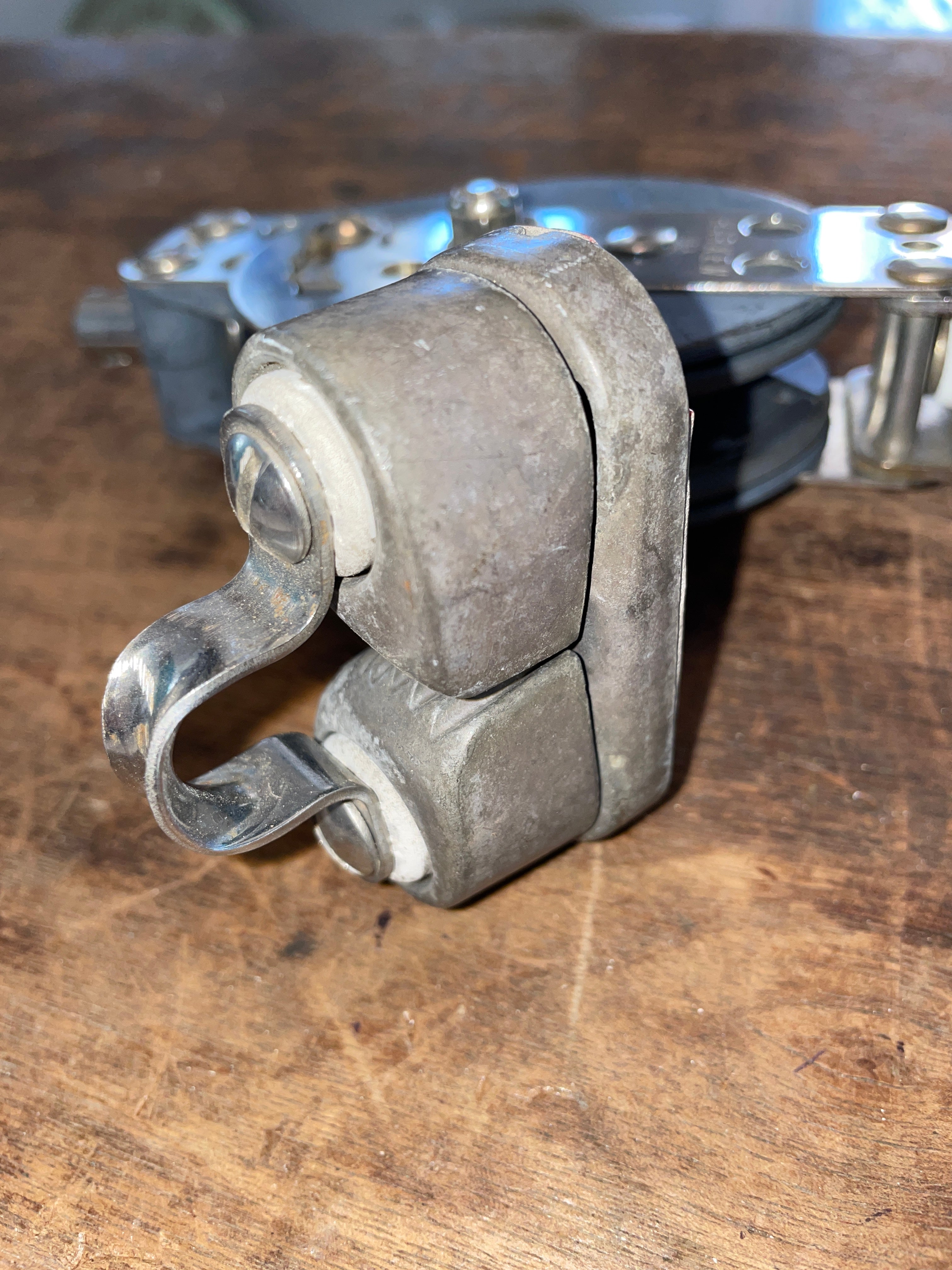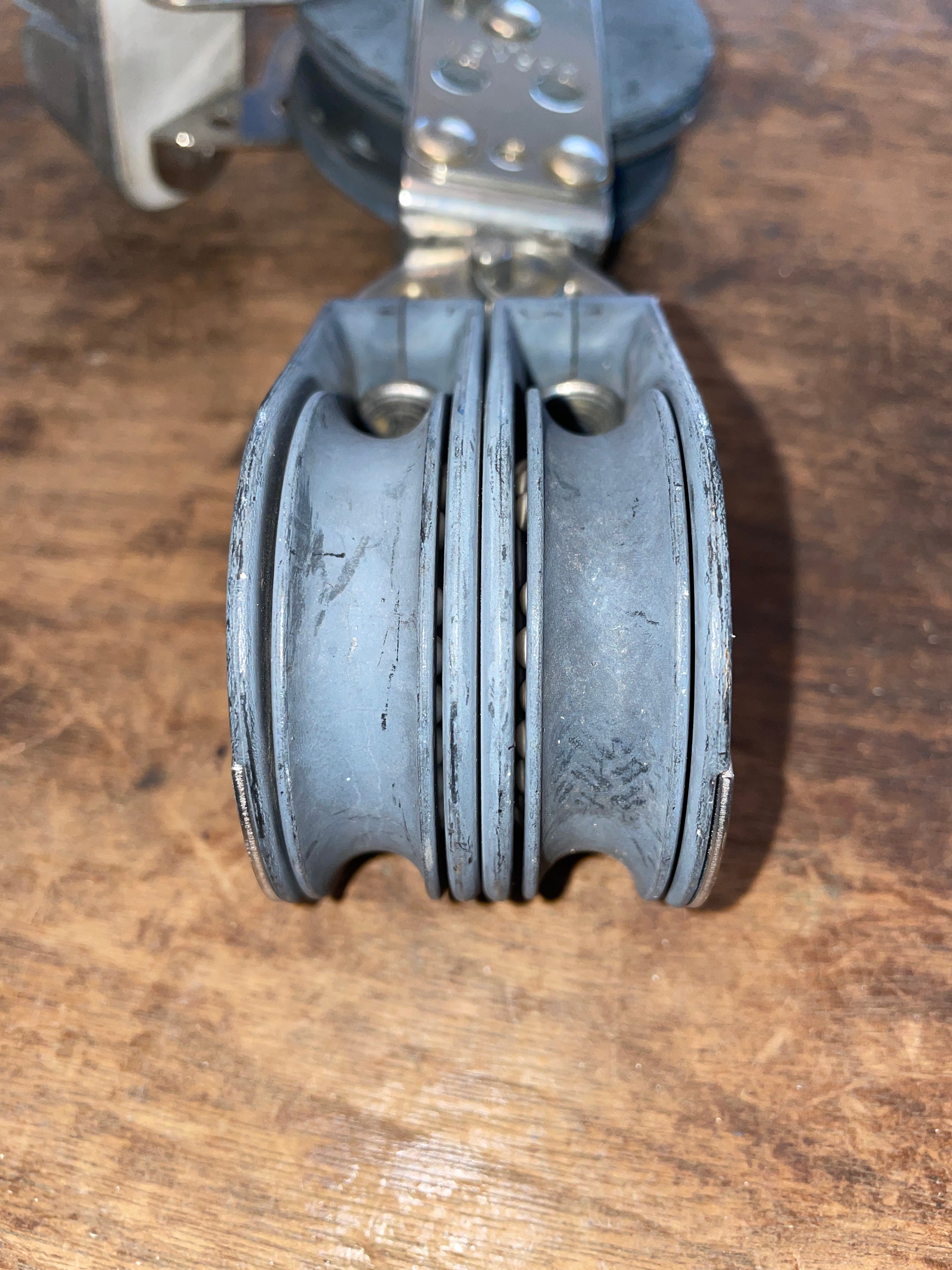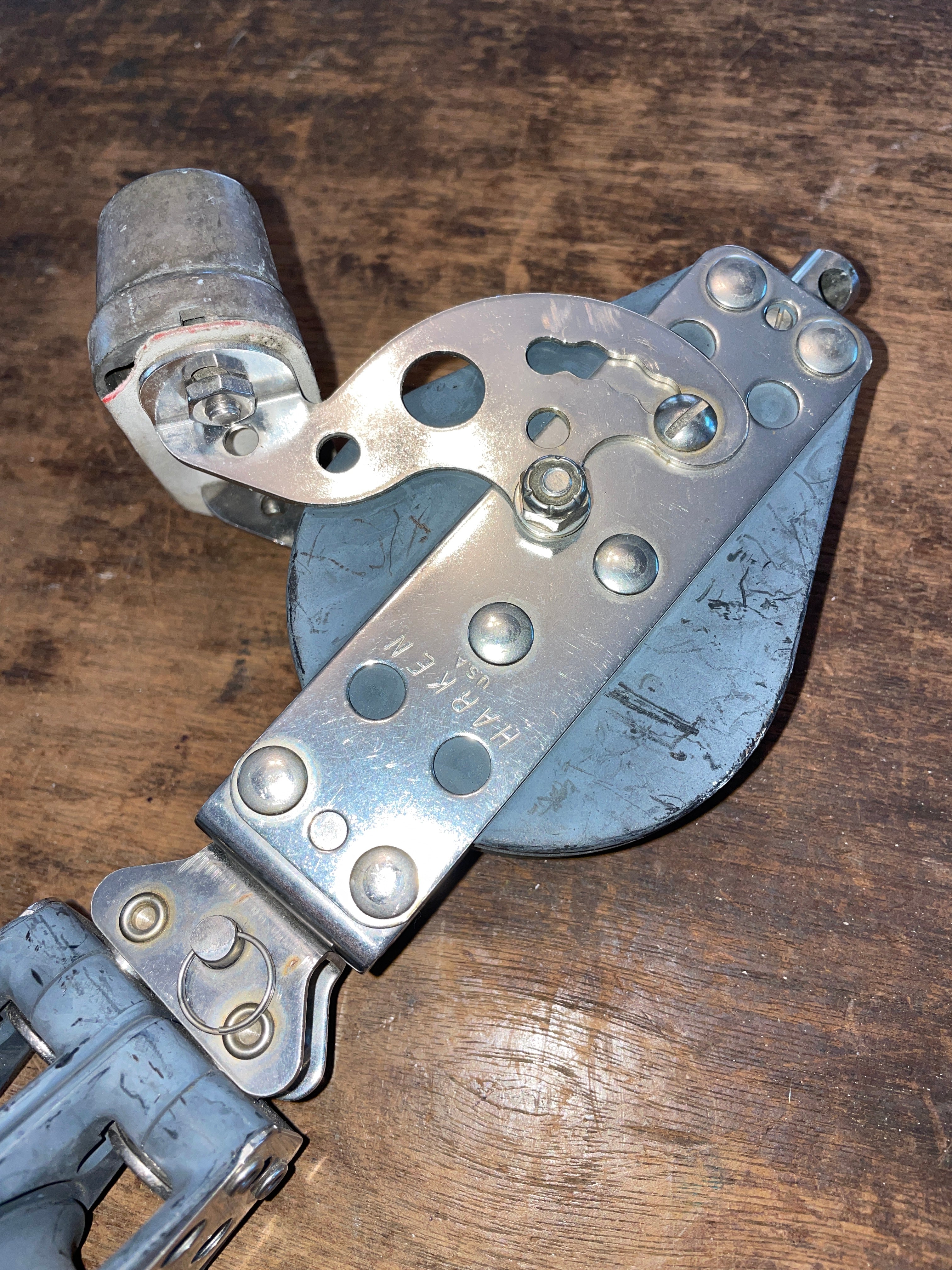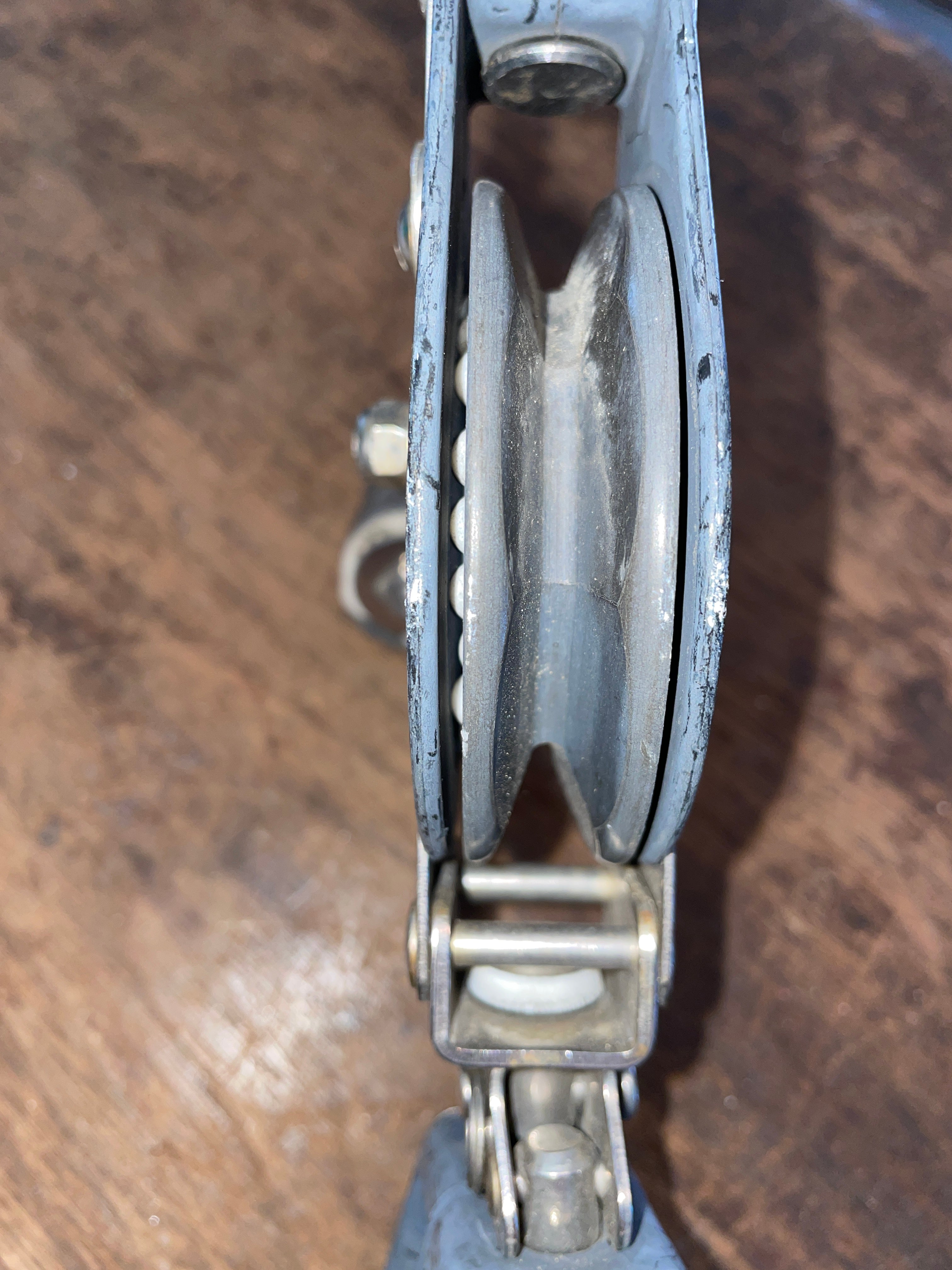 Single Swivel Ratching Harken Block And Double Block With Cam Cleat. 2 1/4" Double Sheave (Plastic Wheels) ; 3" Single Sheave (Metal Wheel). Fits Up To 3/8" Line. 9 1/2" Total Length. 2 Available ; 1 Has Stainless Cam Cleat OTHER Is Plastic. 
If Interested In One Or The Other Please Shoot Us A Message!
View full details
Have a question about this product? Click here!