Boat Hunting Lodge
September 15, 2022
I have a customer I randomly met in a marina once while picking up a junk boat. He & his family own 250+ acres in Delaware and they were looking for boats to put on their property to use for various things such as lawn ornaments, deer stands, a fake marina, etc.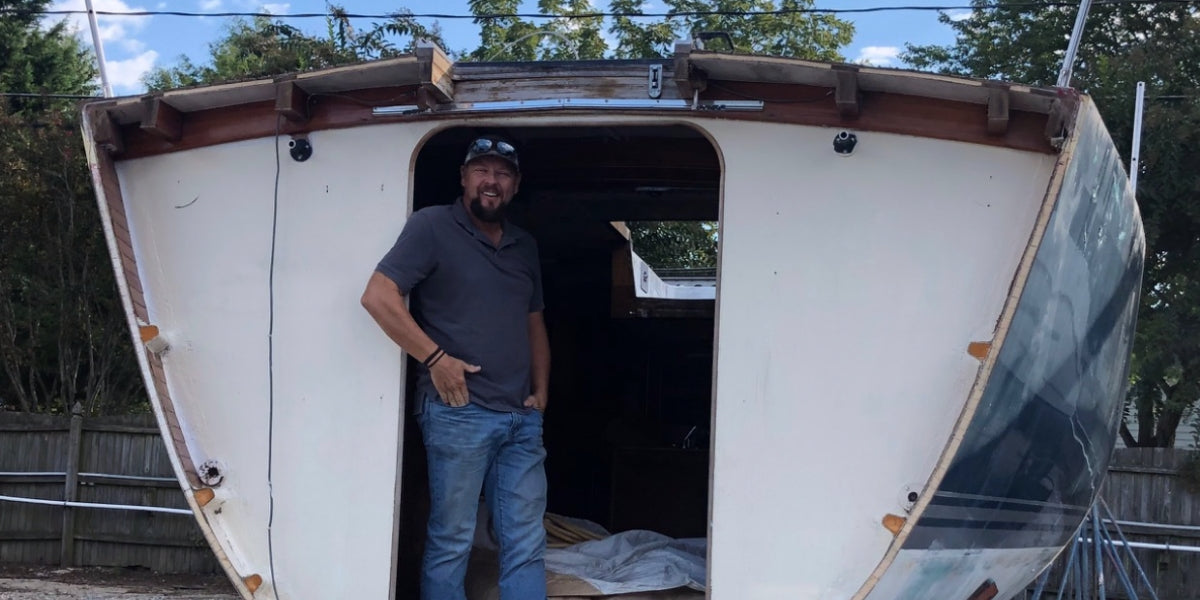 I have taken 10 boats there so far, but my favorite by far is the 47' Scott Kaufman racing sailboat that I took there and helped them make a hunting
lodge out of it. First I cut 13' of the bow off so I could transport it on my trailer, I made sure to cut it off right at an entryway to the forward berth to be used as a door. The boat was a very large 13' wide and 9' tall. We got it to their property where they had dug out a pond specifically to set the boat along side. We used the excavator they were digging out the pond with to pull the boat off of my trailer. They then used a dinghy upside down to cover up a hatch that was missing on top and put a wood burning stove inside and ran the pipe up through the dinghy. The 8 beds inside made it perfect to use as a hunting lodge on the property. They even put in a fake dock leading up to the boat with pilings and all.
I always enjoy my job, but when I can keep 5 tons of wood and fiberglass out of the landfill and create something unique that people for generations will be able to enjoy, that really puts a smile on my face!
Contact Us